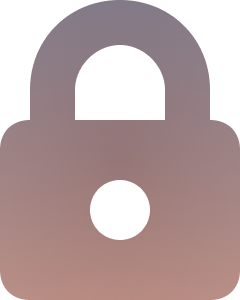 Security
June 1st, 2023
Data Security
Why we collect your data
We collect your data for the purpose of providing you with a high-quality product and user experience.
What we're collecting
The information we collect depends on the Hearth features you want to use. If you choose to grant access, we can collect personal information such as:
Your email address, when you register for our services or express an interest in obtaining information about us or our products and services
Your calendar events and meetings
Your contact data
No information will be collected without your explicit permission, which we will ask you for during your onboarding process. We believe having your meeting and contact information will provide you with a more enriched Hearth experience.
Access to these sets of data allows us to do the following things:
Provide more accurate briefings on the people you are meeting with
Provide supplemental context on the people in your network and your most recent interactions with them
No resale of data
‍Hearth is committed to protecting your privacy, and we will never sell your personal information to third parties. We may receive supplemental information from public databases, marketing partners, social media platforms, and other outside sources that you have already consented to sharing via the privacy settings on those platforms. This information is and will solely be used to enhance our services and capabilities.
Deletion of data
You always have the option to have your data removed from our system. If you would like your data to be deleted please reach out to hello@hearth.ai.
Your data is safe with us
Your data privacy and security is of the utmost importance to us and core to how we operate. We believe AI should augment the human experience and that starts with building trust with you by ensuring that your data is securely protected. We are committed to safeguarding your data. This means we have taken all necessary steps to protect the confidentiality of our users' information by implementing rigorous organizational and technical processes and procedures as well as additional security measures to ensure the safety of your data. That being said, our systems are not magical–we hope that you are accessing our products and services sensibly.